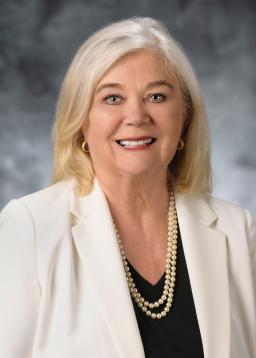 Education
:
Dr. Bruice received an A.B. (magna cum laude) from Mount Holyoke college and a Ph.D. (organic chemistry) from the University of Virginia. She was an NIH postdoctoral fellow at the University of Virginia School of Medicine and did postdoctoral work at Yale Medical School. She has been the recipient of the Associated Students Teaching Award, the Academic Senate Distinguished Teaching Award, the Mortar Board Professor of the Year Award, and the USCB Alumni Association Teaching Award.
Research
:
Paula Yurkanis Bruice is the author of two textbooks: "Organic Chemistry" (8th edition) published in 2016 by Pearson, and "Essential Organic Chemistry" (3rd edition) published in 2016 by Pearson. She is also the author of the "Study Guide and Solutions Manual" and the Companion Website that accompanies each text.
Publications
:
Mastering Chemistry, Paula Yurkanis Bruice, et. al. for Eighth Edition www.pearsonmastering.com, 2016
Solutions Manual/Study Guide for Essentials of Organic Chemistry, Third Edition, Paula Yurkanis Bruice, Pearson, 2016.
Organic Chemistry, Eighth Edition, Paula Yurkanis Bruice, Pearson, 2016
Solutions Manual/Study Guide for Essentials of Organic Chemistry, Third Edition, Paula Yurkanis Bruice, 2015
Essentials of Organic Chemistry, Third Edition, Paula Yurkanis Bruice, 2015
Courses
:
CHEM 109A,B,C (Organic Chem)