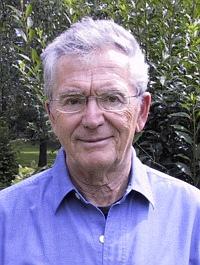 Office Hours
:
Thursdays (2-3:30 pm)
By Appointment
Bio
:
Dr. Metiu obtained his Ph.D. at MIT in 1974. After postdoctoral research at MIT and the University of Chicago, he joined the UCSB faculty in 1976. His awards include an Alfred P. Sloan Fellowship (1978), a Camille and Henry Dreyfus Teacher-Scholar Award (1979), the Exxon Solid State Chemistry ACS award (1979), the UCSB Faculty Research Lectureship (1987), a Humboldt Senior Scientist Award (2003), and the American Chemical Society Division of Physical Chemistry Award in Theoretical Chemistry (2015). He was an Associate Editor of the Journal of Chemical Physics from 1999 through 2012.
Research
:
My group is performing quantum mechanical computations and experiments (in collaboration with Professors Buratto, Gordon, and McFarland) to search for new catalysts for converting natural gas or CO2 into useful chemicals.