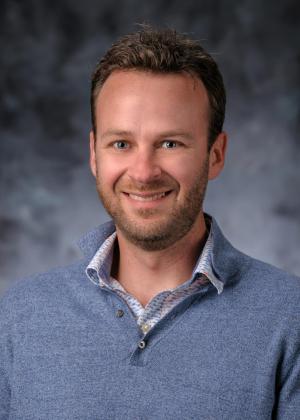 Specialization
:
Clean Energy
Sustainable Chemistry
Catalyst Design
Inorganic Synthesis and Catalysis 
Education
:
Prior to joining UCSB in 2015, Gabriel completed his post-doctoral studies at Harvard University working on first-row cluster chemistry for small molecule activation under the tutelage of Prof. Ted Betley. Prior to this, he completed his Ph.D. at the University of Toronto in 2013 working on main group Frustrated Lewis Pairs for small molecule activation and greenhouse gas conversion under the supervision of Prof. Doug Stephan. Gabriel also obtained a Master's in Environmental Studies (M.E.S.) from York University in 2010 studying climate change and its impacts on the developing world. He obtained his M.Sc. from the University of British Columbia (2008) working with Prof. Mike Fryzuk on early metal mediated dinitrogen activation. Lastly, he obtained his B.Sc. in Chemistry (2006) near his hometown at the University of Ottawa.
Research
:
Research Group Website: labs.chem.ucsb.edu/menard
Research Objectives:
Chemistry can play a central role in solving many of the world's most pressing issues, in particular in the energy and sustainable development sectors. This belief is what drives the research in this group. Using sustainable chemical principles and a bottom-up molecular catalyst design approach, specific challenges such as clean fuel production/storage (in particular H2) and renewable biomass use for chemical applications will be targeted. Solutions to such issues are needed in order to curb critically high greenhouse gas concentrations, as well as reduce our dependence on non-renewable resources. Specific details and strategies to address these problems are found on the group website.
Publications
:
Selected Research Publications (Chemistry):
"C-H Bond Activation by Radical Ion Pairs Derived from R3P/Al(C6F5)3 Frustrated Lewis Pairs and N2O." Ménard, G.; Hatnean, J. A.; Cowley, H. J.; Lough, A. J.; Rawson, J. M.; Stephan, D. W. J. Am. Chem. Soc. 2013, 135, 6446-6449.
"H2 Activation and Hydride Transfer to Olefins by Al(C6F5)3-Based Frustrated Lewis Pairs." Ménard, G.; Stephan, D. W. Angew. Chem. Int. Ed. 2012, 51, 8272-8275.
"C-H Activation of Isobutylene Using Frustrated Lewis Pairs: Aluminum and Boron ?-Allyl Complexes." Ménard, G.; Stephan, D. W. Angew. Chem. Int. Ed. 2012, 51, 4409-4412.
"Stoichiometric Reduction of CO2 to CO by Aluminum-Based Frustrated Lewis Pairs." Ménard, G.; Stephan, D. W. Angew. Chem. Int. Ed. 2011, 50, 8396-8399.
"Room Temperature Reduction of CO2 to Methanol by Al-Based Frustrated Lewis Pairs and Ammonia Borane." Ménard, G.; Stephan, D. W. J. Am. Chem. Soc. 2010, 132, 1796-1797.
Publication (Environmental studies):
"Environmental non-governmental organizations: key players in development in a changing climate - a case study of Mali." Ménard, G. Environ. Dev. Sustain. 2013, 15, 117-131.