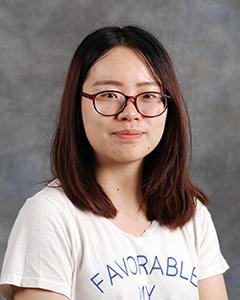 Education
:
2022 Ph.D. Chemistry, UC Santa Barbara
2016 Entered UCSB Chemistry Ph.D. Program
Bio
:
Zhikai (Kate) focuses on understanding the aggregation of tau, an intrinsically disordered protein (IDP) implicated in neurodegenerative diseases including Alzheimer`s Disease. She is interested in how tau can form extraordinarily stable amyloid fibrils, and aim to understand its aggregation behavior and seeding from a structural point of view. Currently, she is working on (1) seeding tau monomer with tau amyloid fibrils and (2) investigating the amyloid structure and fibril stability. She utilizes a number of biophysical techniques in her projects including ThT fluorescence, EPR, and DEER. With the background of polymer materials and engineering, she can provide new insights into biochemical and biophysical problems.