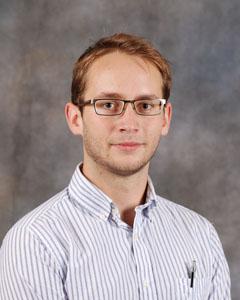 Education
:
Biochemistry, B.S. (ACS);  Northern Arizona University
2015 entered UCSB Chemistry PhD program
Bio
:
2019 Outstanding Service to the Department Award
Research
:
sustainable energy technology, including photovoltaics, batteries, and thermoelectric materials
Projects
:
Undergraduate research focused on developing sustainable electrode materials for multifunctional supercapacitor devices while working in an worked in a joint research group led by Drs. Cindy Browder and Constantin Ciocanel.