Purpose of Career Day
The Chemistry Career Day, inaugurated in 2019, is an annual event organized by the Chemistry Professional Development (ChemPD) group of the Department of Chemistry and Biochemistry (DCB) for the purpose of enhancing networking between industry and the DCB graduate students and postdoctoral scholars interested in or seeking employment opportunities outside academia. The inaugural Chemistry Career Day started out with a panel discussion of UCSB Ph.D. alumni on career opportunities in industry, followed by an interactive lunch with industry representatives and students, and concluding with a company recruitment fair, with the company and their representatives staffing a table with promotional material, and inviting students and postdocs to ask about various career opportunities. Over 100 graduate students from all disciplines in the chemical sciences attended and met with representatives of 10 companies. 
In 2020, ChemPD hosted the 2nd Chemistry Career Day virtually via Zoom. The event included a panel discussion, a company showcase, and small group networking breakout groups. Over 130 graduate students and postdoctoral fellows from all disciplines in the chemical sciences and engineering disciplines, along with 15 companies (33 representatives) attended this virtual event, creating a record breaking participation list. 
Beyond the Chemistry Career Day, ChemPD is serving as the point of contact and liaison between industry, DCB graduate students, and career services on campus to maximize both career development opportunities for students as well as recruitment opportunities for industry.
---
SEPTEMBER 24 & 25, 2020
Please contact Olivia Hwang at ohwang@chem.ucsb.edu if you are interested in attending this event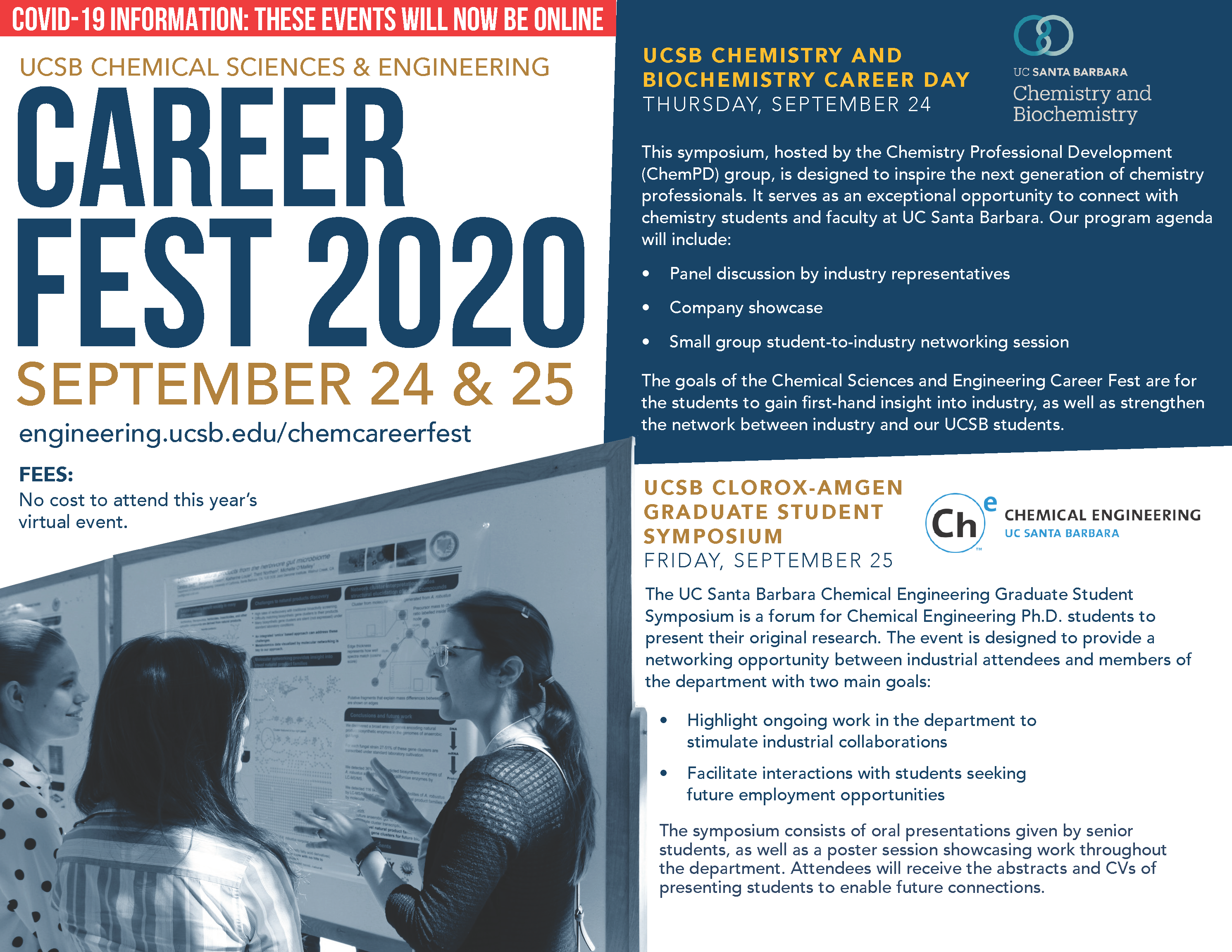 Companies who attended the 2020 Chemistry Career Day: 
3M, AirLiquide, Amgen, BASF, Bioanalytical Systems, Inc. (BASi), Chevron Phillips Chemical Company, The Clorox Company, DOW, Genentech, Lawrence Berkeley National Laboratory, Merch Research Laboratories, nanoComposix, National Institute of Health, Novartis, Pfizer.
Link to Photos
---
2019 CHEMISTRY CAREER DAY
SEPTEMBER 10, 2019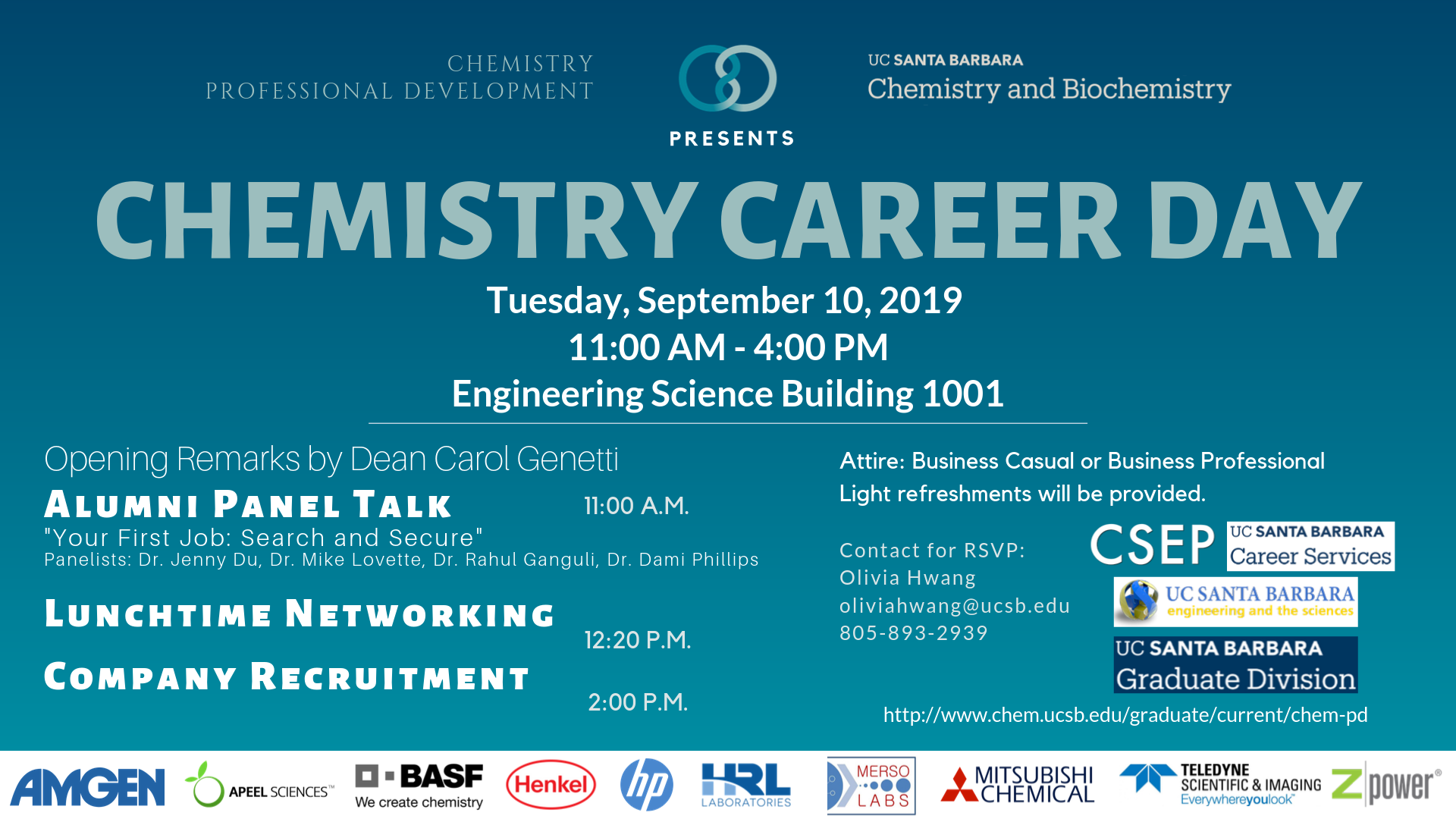 Link to Photos